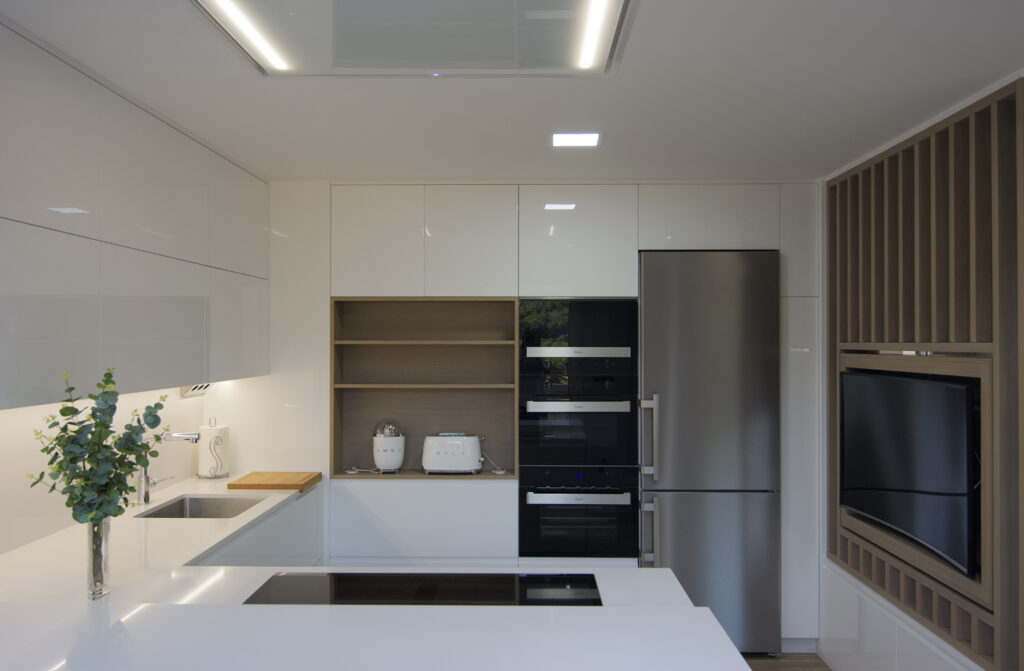 We from Zarrisco care about each and every one of our clients.
We cover all types of carpentry, from unique kitchen designs to bathroom furniture, interior and exterior carpentry. We offer you innovative ideas, clear concepts, and positive vision.
Our primary goal is to create the space you need: We offer solutions to your individual needs, making the most of every space. We fabricate high quality furniture that stands out for its functionality, resistance and elegance.
Every space we create will be unique, reflecting the personality of each and every client. Tell us about your ideas, we will be happy to make your vision reality!
If you don't speak Spanish, don't worry! We work with English speaking clients all over Galicia. Just send us a message and we will have our translator assist with your project.